I've done the colour yellow as part of my colour blast posting before, but it's just so happy and fun....here it is again. This time I've chosen a bit of a fashion theme. So enjoy, the visual feast of happy, golden, glowing yellow!
By the way...I now have all the entries in my

"What Inspires You"

competition and will be making my selection within the next few days...stay tuned!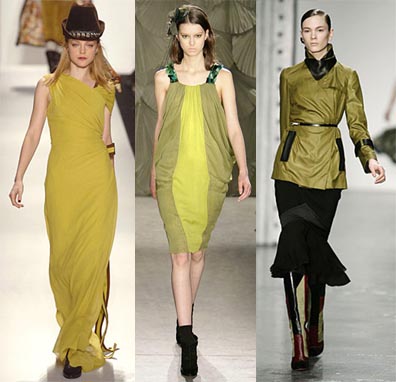 Divine!
Fun, wacky!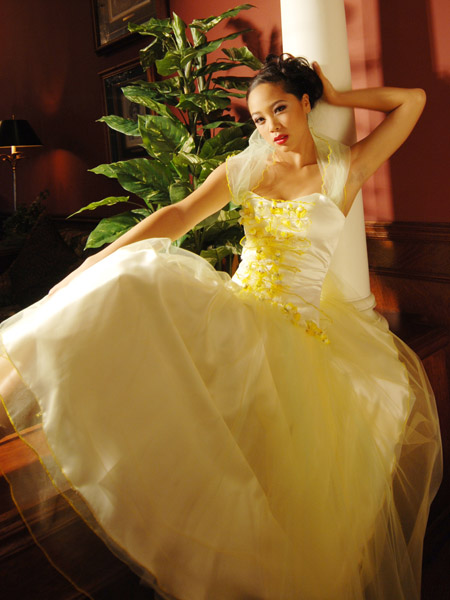 Wanna' know more about the colour yellow? Go to: http://en.wikipedia.org/wiki/Yellow
Color Yellow
The shade of yellow determines the meaning. Pure, bright and sunny yellow is the easiest color to see. People who are blind to other colors can usually see yellow. Yellow is full of creative and intellectual energy. Always use yellow note pads.
Yellow symbolizes wisdom. Yellow means joy and happiness. People of high intellect favor yellow. Yellow daffodils are a symbol of unrequited love. Sunday's color is yellow-gold.
Yellow Energy
Like the energy of a bright sunny day, yellow brings clarity and awareness. The shade of yellow determines its effect: Yellow-green can mean deceit, and creates a disoriented feeling. Orange-yellow imparts a sense of establishment. Clean light yellow clears the mind, making it active and alert.
Put some yellow in your life when you want:
clarity for decision-making
relief from 'burnout', panic, nervousness, exhaustion
sharper memory and concentration skills
protection from lethargy and depression during dull weather