Ok...so the above ring by

Renee Blackwell Design

is NOT a diamond...but a lovely CZ...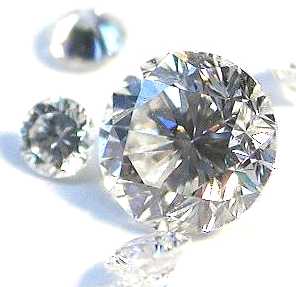 Lucky you if your birthday is in April because your birthstone is the Diamond.
(I'm writing this post under the premise "better late than never" as April is half over)
I have never actually worked with diamonds, although I often joke "in my next jewellery life I will be a diamond dealer" being able to fit an entire inventory in the palm of ones hand.
Note: I am not even touching the political, social and economic issues surrounding diamonds....I leave this for another blog, another day...or not!